Like, ever. My feet are just made to be flat.
But
these pumps
from the new J. Crew Style Book (seriously J. Crew? If it's put out by a retailer so I can purchase the clothes within it's still a catalog) are making me reconsider if the pain of heels is worth it.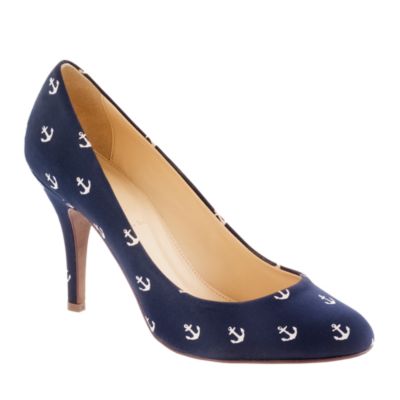 Mona printed pump, $248
They're navy silk (the picture in the catalog does them better justice), but what pushed them over the edge is the tiny anchors. These would be the perfect accent for an outfit that's on the planer side of things.
It will be VERY rough on me resisting these.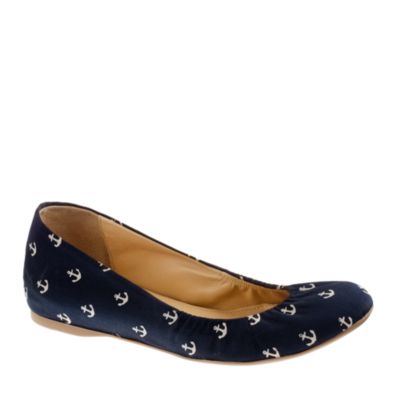 Cece printed flat, $148
I DO NOT need shoes.